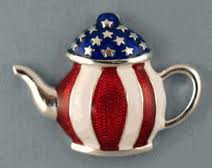 Reminder; Tea Time Meeting August 3rd, 6PM, IHOP, 229 Airport Road, Arden.
Want to thank our Congressman Mark Meadows for remaining true to conservative principles and standing with WE THE PEOPLE?
Monday, August 7th:
You're Invited To The FreedomWorks Complimentary Dinner and Sign Making at 3:30PM at the
Golden Corral in Hendersonville
, 2530 Chimney Rock Rd, Hendersonville, NC 28792, prior to the Congressman Mark Meadows Town Hall at
Blue Ridge Community College
at the Bo Thomas Auditorium, 180 W. Campus Drive Flat Rock, NC 28731.
We need to turn out in a very big way!
Security in the auditorium:
Expect to go through airport like security measures: searched, no liquids, guns, knives, mace, etc. No signs beyond the door.
We need sign wavers:
There will be a designated area outside of the auditorium. There is a good likelihood that you will not get into the auditorium for the town hall. Seating is limited to 400. If you come to the
Golden Corral in HVL
at 3:30PM for the FreedomWorks complimentary dinner, we will make signs and then drive to
BRCC
to greet our Super Star Congressman with our messages of 'Thanks!'
If you have questions, please call Jane at 828 692 3117.
LET'S HAVE AN AWESOME SHOW LIKE WE DID IN JUNE!
---------------------------------------------------------------------------
GET YOUR TICKETS!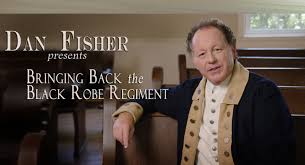 Black Robe Regiment (BRR) marching our way for Constitution Week (Sept 17th - 23rd) to a
venue near you
.
(
ATP, Sons of Liberty Riders are supporting Dr. Dan's Freedom Forum
to bring this to you. We have 9 venues. (Hendersonville (2) and in Clyde 1.)
Tickets are free but we gladly accept donations to offset expenses (between 8K and 10K) to bring this unique opportunity to you.
There are several ways to help us raise money for the BRR Presentation
1- The
Go Fund Me
page. All proceeds go to expenses.
2- Or you can donate to Liberty Church, BRR Ministry, a 501c3
here
. Again, all proceeds go to expenses for the venue.
3- Attend Pizza and Movie Night fundraisers either in Hendersonville or Asheville.
Adult Tickets: $25. Student tickets: $15 (under the age of 18 or college ID)
MANDATORY RSVP so we have enough food! Contact Jane 828 692 3117 or Jane@AshevilleTeaParty.org with your name, phone, and LOCATION - Hendersonville or Asheville) you will attend. 🙂
Includes, pizza, brownie, drinks (soda and water)
Movie:
Voiceless
.
A young, reserved, war veteran, moves to North East Philadelphia to start an inner city community outreach and puts his life on the line to stand against an abortion clinic that moved across the street from his building. He puts everything on the line to make a difference!
Stay on top of the latest news with us
See our Facebook pages to Share our posts
-------------------------------------------------------------------------------