#NoDACAAmnesty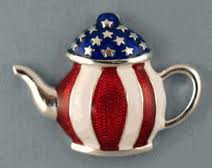 More to come at Tea Time this Thursday, Feb 1, 2018 at 6PM at IHOP, 229 Airport Road, Arden.
#NoDACADeal, #SOTU, #ReleaseTheMemo, #SupportGoodlatte, including Board of Elections updates and much more. Bring a friend. We've much to do.
What you didn't hear about immigration reform and should have at the SOTU.
Remember, if you're not part of the solution,