This coming week is going to be critical to get to the weasels who are caving to the radical left Democrat Socialists who obstruct and delay the vote to #ConfirmKaranaugh and care nothing about the rule of law. It's up to us to call, Tweet, and post to these #cowards to hold them accountable and their feet to the fire!
When I tried to share AFA Action Alert on Facebook, a note popped up 'AFA blocked'! Really! Remember, a few weeks ago They pulled this with Mark Meadows, Jim Jordan and a few other great conservatives.
Please share this with your friends. We don't need Facebook. This is an Action Alert from AFA with vital info about the Kavanaugh debacle and the spineless weasel RINOs who are caving to the Democrat Socialists. Call everyday!
You can also get text updates from MYAFA. Text to 41411.


---------------------------------------------------------------


Please see the AFA Action Alert with the latest spineless weasels who care nothing for the rule of law and the presumption of innocence. See
here.
We must get Brett Kavanaugh confirmed!
You're already asking.
So here you have it.


Judges and the
Six Amendments
, including Voter ID MUST be passed in November! Get out and vote and bring friends!
Rally for the Republic 9/26/2018 Report from the Hendersonville Bus
Absolutely fabulous turnout - 2,000 of us. Freedomworks did an incredible job! Thank you!
--------------------------------
Reminder:Tea Time Resumes Thurs 10/4 at IHOP at 6PM 229 Airport Road, Arden.
Saturday/Sunday Oct 6 & 7
:
Land of Sky Gun and Knife Show, Fletcher
. We will be there with the AR-15 and the
AR-15 gun tickets
, slate of candidates for November, Constitution Event flyers,
sign ups to help get candidates elected
. Campaign materials too. #MAGA hats and
We The People, We're Back
hats and shirts. More. Thanks!
Hurricane Florence forced the re-scheduling of the We Read The Constitution Event to 10/13/18 at Jackson Park, 11AM - 2PM. Our newest guest to add to our day is Lady Liberty and Justice! Don't miss her, the GOP Elephant and ShBoom! Please bring friends. Free event. Congressman Mark Meadows, NC Supreme Court Justice Barbara Jackson and 17 other candidates will be there including judges. Free gifts for families with kids. Directions to Jackson Park here.



-----------------------------------------------------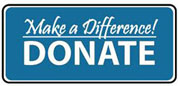 RAFFLE UNDERWAY AR-15
1 ticket for $10.00
3 tickets for $25
See
here
for details and tickets
MAGA hats are now available. Donation $15.00. Available at Tea Time or make arrangements with Jane. 828 692 3117 or email
Jane@AshevilleTeaParty.org

We appreciate your donations and continued support and confidence. Asheville Tea Party a 501c4 non-profit.

Asheville Tea PAC is a state and federal PAC that allows us to support candidates who adhere, in word and deed, the principles and values we unshakably stand by.
Twitter @AshevilleTeaPty
We take no salaries. We are accomplishing all we have set out to do. Not bad for this Tea Party movement being dismissed, derided, and marginalized by the Left and the establishment RINOs. Join the fight. We've much, much more to do in our state, locally, and in D.C.!