Tickets for Ruger LC9S and CCP class available at Land of Sky Gun and Knife Show this weekend in Fletcher
Aggravate a Liberal
Celebrate Our Second Amendment by stickin' it to 'em while helping us support constitutional causes and candidates!


First Prize
Value $465 with laser.
Need not be present to win.
Entrants must be 18 years of age or older and possess a current, valid Concealed Carry Permit recognized by the State of North Carolina or valid sheriff's permit. Winners drawn when 350 tickets sold. We're more than half way there.
Thank you for your support!
Second Prize

A $75 value. Use it or give to a friend.

Tickets Available

About the Ruger LC9s

Slim, Lightweight, and Compact Personal Protection.

Value: $465.00 (without tax) with Armalaser.

About the unique qualities of the Armalaser that sets it apart from other lasers. Added $118.95 value.

ATPAC c/o J. Bilello / 218 Vincent Place / Hendersonville, NC 28739 | 828 692 3117 / www.ashevilleteapac.org

Proceeds as always, support proven constitutionally conservative candidates.
--------------------------------------------------------------------
With all the negative things being said and done regarding police officers, the Asheville Tea Party would like to give our "community protectors" a gift card for lunch. Law Enforcement officers in Buncombe, Henderson, and Transylvania counties (NC) will randomly be given gift cards. We are purchasing $10.00 gift cards from a variety of vendors then giving them to police officers as we see them at work. The gift cards are given with a hand written thank you note that will include the donors name.
Please help us say THANK YOU to those who put their lives on the line everyday to keep us safe. Thank YOU for your support. See below for details and how you can become part of the Thank You effort.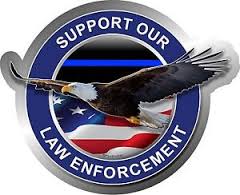 Support Law Enforcement
with a $10 Appreciation Gift Certificate for Lunch
The Plan
As we see an officer, ATP will present him/her with a 'Thank You' and a gift certificate for lunch to one of the following businesses:
Subway, Fireside Subs, Chick-fil-A, or Charile's On The Creek in Fletcher for lunch or gas.
For a $10 donation: Your name appears on a 'Thank You' card and the gift certificate.
Thank YOU and please thank those among us who put their lives on the line for us every day.
"How can I donate?"
There are four ways:
Or, come to Tea Time on Thursdays, 6PM, IHOP, 229 Airport Road. Check
here
for meeting dates. We resume regular meetings on Dec 1st.
Or send checks to ATP c/o J. Bilello, 218 Vincent Place, Hendersonville, NC 28739.
Please specify 'law enforcement.'
For more info, call Jane at 828 692 3117
or email jane@ashevilleteaparty.org.
Check us out on Facebook at Asheville Tea Party and Asheville Tea PAC. Share articles and info with your friends about breaking news.
Please check our websites, Facebook pages and Twitter.



Please join ACT for America. the largest non-profit, non-partisan, grassroots organization devoted to promoting national security and defeating terrorism. ACT for America has 280,000 members organized in more than 890 chapters nationwide and 11 countries worldwide. Angela is our rep in our area. Monthly meetings planned. Watch for announcement of next monthly meeting.Sgn up at Tea Time. http://www.actforamerica.org/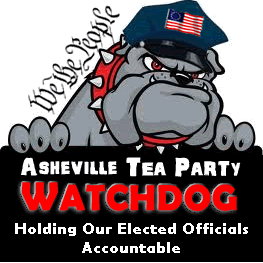 Please don't forget the weekly Action Alerts! We do make a difference. Do your part. Call and email!
Don't Miss Out!
http://ashevilleteaparty.org/?page_id=76
Your donations are always welcome. ATP is a 501C4 non-profit. We support issues and other non-profits who promote liberty. Send checks to ATP/c/o J. Bilello, 218 Vincent Place, Hendersonville, NC 28739


ATPAC is a political action committee. We are both a state and Federal PAC. We support candidates who demonstrate they support Asheville Tea Party principles: limited government, individual rights, fiscal responsibility, and free markets. We do not abandon our principles after the primary - ever - because a candidate or a Republican candidate wins the primary. You can send a check to ATPAC c/o J. Bilello, 218 Vincent Place, Hendersonville, NC 28739 or donate on line at www.ashevilleteapac.org. Thank you.

Questions: Call Jane 828 692 3117