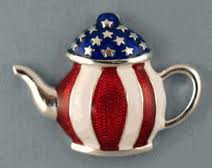 Tea Times resumes May 10th at IHOP, 6PM 229 Airport Road, Arden. Election Results and What's Next. Update on Board of Election project only at tea time.
Summer Schedule for Tea Time Meetings:
Thursdays, IHOP 6PM Thursdays: 5/10, 6/7, 6/14, 7/12, 7/19,
Mills River Restaurant: Next Meeting: Thursday, 7/26
-----------------------------------------------------------------------------------
Wow!
Glenda, Peggy, Jan N, Jan H, Hayden, Sue, Tom, June, Barbara, Peggy, Bill, JoAnne, Bonnie, Rich, Dolores, Dawn, Carol A, Carol B, Suzanne, Gary, Jennie, Don, Wendy, Hale, Maureen, Sue B, Sue F, Joe, Jeff, Harvey, Kathy, Candler, Stan, Allison, Jeannie, Ashley, Debbie, Karen, Frank, Doris, Bengy, Jason, Scott, Carrie, Linda, Tom, Glo, and last but not least ... Tara! Tara! What a pleasure to work with! Stellar job. Well done.
You stayed the course and put up with a lot to see this through to the end. Thank you for believing in the mission to get good constitutionally conservative candidates elected to legitimately represent the vision our Founders have for us. In this climate, no easy task!
We managed to get 4 out of 6 of the candidates we endorsed in Buncombe and Henderson counties through the primary.
Congratulations ...
Unfortunately, Sheriff McDonald in Henderson County who put Henderson #1 in NC for least crime with the innovative programs he put in place since 2012, was defeated. Turn out, deliberate misinformation, bully tactics all contributed. Henderson county is and will be much less for it.
Land of Sky Gun and Knife Show
at the Ag Center: Saturday, May 12th: 9AM - 5PM. Sunday, May 13th: 10AM - 4PM. ATP will have our usual table. Keep buying guns and ammo! Come visit and volunteer to help!