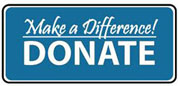 Help us to continue to aggravate liberals and their failed progressive policies while supporting constitutional candidates and sending a message to the gun grabbers.
"The right to bear arms shall not be "infringed.
Donation: 1 for $6. 2 for $10 in person. Or
Also tickets in person ...
Support the 210th National Guard Unit
Henderson, Transylvania, Sylva, & Murphy.
Now through August, 2018 Donations also welcome for shipping costs! Sponsored by WNC Vet Council.

We appreciate your donations and continued support and confidence. Asheville Tea Party a 501c4 non-profit.

Asheville Tea PAC is a state and federal PAC that allows us to support candidates who adhere, in word and deed, the principles and values we unshakably stand by.
Twitter @AshevilleTeaPty
We take no salaries. We are accomplishing all we have set out to do. Not bad for this Tea Party movement being dismissed, derided, and marginalized by the Left and the establishment RINOs. Join the fight. We've much, much more to do in our state, locally, and in D.C.!