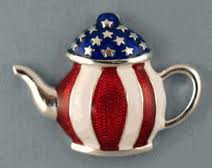 Reminder: No Tea Time Thursday, March 8th, 2018.
We resume March 15th at 6PM at IHOP, 229 Airport Road, Arden.
Speaker: NC House 113 Candidate Amy Evans (R)
HAPPENING THIS WEEK ...
Glock 43 Gun Raffle underway.
Stick It To the Gun Grabbers!
Tickets here
or at the Gun Show.
Saturday, March 10, 2018:
Henderson County GOP Convention at Apple Valley Middle School.
See here for details.
Monday, March 12th: School Safety Committee attends Henderson County School Board meeting. See below for details and why it is important you attend.
When prevention and intervention fail, and confrontation with the psycho shooter is the only option left ...
Our schools are vulnerable targets because they are gun free zones! Find out how you can become that agent for change on our
School Safety Committee.
Please attend the
School Safety Education and Awareness Day on Saturday, April 7th at Fruitful Seasons Pistol Packing
shop from 1PM to 3PM , Henderson County Sheriff Charles McDonald will be our key note speaker for A School Safety Education and Awareness Afternoon.
Other community leaders, including our school board, are invited. If you
want meaningful change in our schools, our leaders need to have the political will to do so. Come be part of that conversation.
Also, on
Monday, March 12th, 2018: Help us to encourage School Safety leaderhip and to extend theApril 7th invitation.
Please attend the Henderson School Board Meeting at the Henderson County Public Schools Administrative Offices on 414 Fourth Avenue West at 6:30PM.
More about Goals/Activities/Articles/Resources
here.
Please join us to make phone calls, send emails, and write letters to the editor Contact Jane@AshevilleTeaParty.org 828 692 3117. (Please leave your message phone number on the message machine.)
-------------------------------------------------------------
Hendersonville News
Asheville News
Tariffs - For or Against? Arguments Rage
Bringing back manufacturing to the US is long overdue. We also rely on so-called allies for our steel and aluminum and that worries some about our national security. What would happen if we went to war? Allies today may not be our friends tomorrow. Are the threat of tariffs a bargaining chip to level the playing field since we have been hosed by foreign competition that has decimated our manufacturing and put many our of work and on welfare? .On the other hand, do tariffs make Americans more prosperous? Do they make economic sense? Below are compelling arguments.
Tariffs and The Argument for National Security
Do Tariffs Make Economic Sense?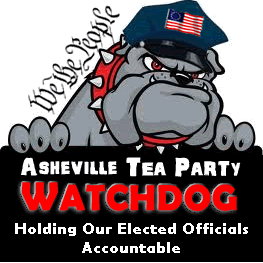 Omnibus Bill Coming 3/23 and It's Ugly. #NOObamacareBailouts. GOP will own Obamacare forever if they bail out insurance companies.
Contact your representatives. No Bailouts for Obamacare.
Coming vote this week ...
#NoDACAAmnesty
Even The Washington Post Knows The Dimms Are Wrong on Net Neutrality
Climate Change ...
TownHall:
Hottest Arctic Ever? Arctic Climate Change Fairytales vs. Reality
---------------------------------------------------------------
Our Congressman Mark Meadows honored - again


Scores 100% from Family Research Council
" ..."We thank Rep. Meadows for consistently voting to defend and advance faith, family and freedom. As a 'True Blue Member' he voted 100 percent on FRC Action's Scorecard including votes to repeal and replace Obamacare, deliver long-needed tax cuts that are already providing much needed relief to working families, stand for religious liberty, overturn President Obama's transgender military policy, end the forced partnership between taxpayers and Planned Parenthood, and protect pain capable babies. "
Read more here.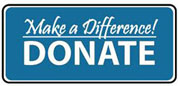 Help us to continue to aggravate liberals and their failed progressive policies while supporting constitutional candidates and sending a message to the gun grabbers.
"The right to bear arms shall not be "infringed.
Donation: 1 for $6. 2 for $10 in person. Or
Also tickets in person ...
Support the 210th National Guard Unit
Henderson, Transylvania, Sylva, & Murphy.
Now through August, 2018 Donations also welcome for shipping costs! Sponsored by WNC Vet Council.
---------------------------------------------------------------------------------

We appreciate your donations and continued support and confidence. Asheville Tea Party a 501c4 non-profit.

Asheville Tea PAC is a state and federal PAC that allows us to support candidates who adhere, in word and deed, the principles and values we unshakably stand by.
Twitter @AshevilleTeaPty
We take no salaries. We are accomplishing all we have set out to do. Not bad for this Tea Party movement being dismissed, derided, and marginalized by the Left and the establishment RINOs. Join the fight. We've much, much more to do in our state, locally, and in D.C.!