REMINDER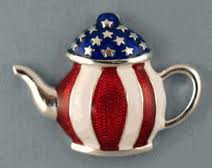 Tea Time
at 6PM Mills River Restaurant on Thursday, January 25, 2018 (last Thursday of the month)
4467 Boylston Hwy, Mills River, NC 28759
with more of our friends in Hendersonville.
Agenda
Big events coming up!
Support 210th Army National Guard Fundraiser info
Diving Deep on the Issues
Voter Integrity Project update on data collection at BOE
Budget Looming February 8th. DACA showdown - again - and the Goodlatte Bill

#ReleaseTheMemo
2A legislation
Bring a friend. Hope to see you there.