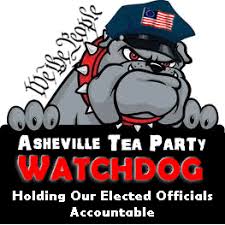 Senator Tillis (202) 224 6342 voted YES. Senator Burr (202) 224 3154 voted NO. As a reminder, only a simple majority in the Senate was needed to pass the rescission bill. The vote on the measure, which already passed the House, was held open for 90 minutes while GOP leaders worked to persuade all their members to back it.
If you can't make them see the light, make them feel the heat. President Reagan.
Please call Senator Tillis' office (202) 224 6342 and thank him for his Yes' vote on the rescission bill. If you cannot get hold of this RINO, leave a comment on his website here
burr.senate.gov.
Then, please call Senator Burr's office(s). He needs to know that his vote is not just another slap in the face for his constituents, but to every American taxpayer. The rescission bill would have cut the wasteful $15 billion spending in the Omnibus Bill.
And, please. Next time we give you a conservative alternatives to these Swamp Rats, please vote for them. Help to get them elected so we drain this sewer.
Office Locations
Asheville*
Federal Building
151 Patton Avenue
Suite 204
Asheville, NC 28801
P: (828) 350-2437
Winston-Salem
2000 West First Street ( main office)
Suite 508
Winston-Salem, NC 27104
P: (800) 685-8916
P: (336) 631-5125
Wilmington
201 North Front Street
Suite 809
Wilmington, NC 28401
P: (888) 848-1833
P: (910) 251-1058
Rocky Mount
100 Coast Line Street
Room 210
Rocky Mount, NC 27804
P: (252) 977-9522
*Meetings By Appointment Only
Washington, DC
217 Russell Senate Office Building
Washington, DC 20510
P: (202) 224-3154
*Field Office - By Appointment Only
--------------------------------------
Call Mark and say 'Thank YOU' for #Keeping Your Promises. 202 225 6401
@SpeakerRyan needs to #VacateTheChair immediately. We've had it with his lies, deceit, duplicity, and undermining the will of the American people and President Trump. Remember the Young Guns? We've gotten rid of Bone Head Boehner and Eric Cantor with a great Conservative. Send Paul Ryan packing. Oppose Kevin McCarthy as the next speaker. Support @Jim_Jordan for speaker.
Our annual We Read The Constitution Event is Saturday, September 15th at Fletcher Park in Fletcher from noon to 3PM. Free event and open to the public . Congressman Mark Meadows will be our special guest. Stay tuned for the exciting details.
----------------------
Please sign up for this free training. ATPAC is encouraging all of you to do this. It is vital that we have the up to date tools we need to get good conservatives elected. This is information that is vital to our cause.
You are cordially invited to a Republican Leadership Initiative Training! conducted by Robert Andrews from the Republican National Committee.
The Republican Leadership Initiative is designed to create the deepest bench of political organizers and volunteers across the state of North Carolina. Including GOP Chairmen, Officers and Precinct Chairs.
Every attendee will have the opportunity to learn about cutting edge applications for voter contact like GeoConnect (Door Canvassing) and Volunteer Connect (Phone Banking). These tools are crucial for identifying, persuading, and turning out Republican votes in November.
The program includes other important campaign organizing tactics like volunteer recruitment, social media, voter registration, and petitioning. We also cover successful strategies to organize your precinct, county or neighborhood for volunteer activity.
Lastly, we will cover the GOP Data Center, which is the voter database for the Republican Party in North Carolina.
We look forward to seeing you Saturday, July 21st in the 5th floor courtroom at the Buncombe County Courthouse. Mark your calendars now for training from 11:00 A.M. until 2:30 P.M. Registration is at 10:30.
RSVP to Dorothea Alderfer: (828) 683-2567
A Honey-Baked Ham box lunch is provided courtesy of the RNC- please RSVP by July 19th!
Thank you!
Dorothea Alderfer
Event Planner 828-683-2567
Buncombe County Republican Women's Club