--------------------------------------------------------
Reminder: Tea Time This Thursday, 9/20 at IHOP at 6PM 229 Airport Road, Arden.
Working Meeting:
Decision on candidates for November 2018 ballot. Your input welcome.

Draw for Glock 43.

Early Voting Plan

Tickets for S & W MP15 Sport II. MAGA hats now available. See below for details.
Important dates coming up.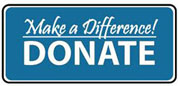 $10.00
See
here
for details and tickets
MAGA hats are now available. Donation $15.00. Available at Tea Time or make arrangements with Jane. 828 692 3117 or email
Jane@AshevilleTeaParty.org

We appreciate your donations and continued support and confidence. Asheville Tea Party a 501c4 non-profit.

Asheville Tea PAC is a state and federal PAC that allows us to support candidates who adhere, in word and deed, the principles and values we unshakably stand by.
Twitter @AshevilleTeaPty
We take no salaries. We are accomplishing all we have set out to do. Not bad for this Tea Party movement being dismissed, derided, and marginalized by the Left and the establishment RINOs. Join the fight. We've much, much more to do in our state, locally, and in D.C.!