Please don't miss out on this unique oppoortunity to meet a real hero who put his life on the line for US. We still have seats.


On-Line tickets
will be available until Monday, 2/11/19 at 9PM. $5.00 + .75 handling.
Fill in your venue: Buncombe or Hendersonville


$5.00 tickets will be available at the door as long as seats are available.
No longer send checks
because we will not get them in time for the Tuesday and Wednesday venues.
-------------------------------------------------------------------------
Please share with friends if you already have a ticket.
Thanks so much for helping us get the word out!
** If you want to join us for dinner at The Loft Cafe and Pub after the Hendersonville venue, Wednesday, Feb13th, please email Jane at jane@AshevilleTeaParty.org or call or text me with your name and how many. 209 986 3845. Thanks. .
The Loft Cafe and Pub: 111 Joel Wright Dr, Hendersonville, NC 28792
Also Available at Both Venues
Raffle tickets for a
$50.00 gift certificate to Bear Arms Indoor Shooting Range
($3.00). Draw at the Land of Sky Gun and Knife Show, March 10th.
and tickets for the
AR-15
($10.00)
Flyer:
Undercover Agent in the Muslim Brotherhood and Hamas
Featured in the book Muslim Mafia
Coming February 12 & 13, 2019
to Asheville and Hendersonville
Tickets: $5.00 cash or check at the door.
Tickets at the door if seating is available.
Come to meet Chris Gaubatz!
In Buncombe: Tuesday, February 12th, 2019 at 7PM at
Skyland Fire Department, 9 Miller Road, Skyland, NC .
Refreshments, coffee, tea, and cookies offered by the Buncombe County Republican Women's Club.
In Henderson County: Wednesday, February 13th, 2019 at 1PM at the
City Operations Center, 305 Williams Street, Hendersonville, NC 28792 *
*Please Note: You can join Chris for dinner at
The Loft
after HVL venue. Just let Jane know.
j
ane.bilello@gmail.com.
Presentation followed by Q & A and book signing.
You must have a ticket. Limited seating.
Tickets available at door, if seating available.
Tickets: $5.00 cash or check at the door.
Choose your venue: Buncombe or Henderson $5.00 + .$75 handling fee.
No handling fee for cash or check at the door.
Another Great Event" Presidents Day Event: Tuesday, February 19th at 6:30PM, Columbus, NC: Mark Keith Robinson, 2nd Amendment Champion, CEO of MajorityMattersUSA.
He's the guy who read the Greensboro City Council the riot act on gun control. In
case you need a refresher, here's the video
https://www.youtube.com/watch?v=bBEUlJZg5CY&t=4s Â
Tickets $10. Dick has set aside 10 tickets for ATP. First come, first served! Tell him you are with us. Contact Dick and then tell Jane 828 692 3117.
For tickets, please call Dick Shaughnessy 828.829 2543. Mailing address: Polk County Republican Party, P.O. Box 448 Columbus, NC 28722.
Seating is limited. Purchase at the door if not sold out. Ticket availability updates.Go to this link
https://polk.nc.gop/events
Complimentary refreshments and desserts will be served. ATP attending!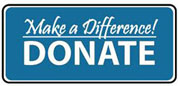 RAFFLE UNDERWAY AR-15
1 ticket for $10.00
3 tickets for $25
See
here
for details and tickets
You can also get tickets and handle the AR at
Fruitful Seasons Pistol Packing
gun shop at 1927 Spartanburg Hwy #20, Hendersonville, NC 28792. Please get your guns and
all of your defense supplies there.
MAGA hats are now available. Donation $15.00. Available at Tea Time or make arrangements with Jane. 828 692 3117 or email
Jane@AshevilleTeaParty.org

We appreciate your donations and continued support and confidence. Asheville Tea Party a 501c4 non-profit.

Asheville Tea PAC is a state and federal PAC that allows us to support candidates who adhere, in word and deed, the principles and values we unshakably stand by.
Twitter @AshevilleTeaPty
We take no salaries. We are accomplishing all we have set out to do. Not bad for this Tea Party movement being dismissed, derided, and marginalized by the Left and the establishment RINOs. Join the fight. We've much, much more to do in our state, locally, and in D.C.!