Please Get Out and VOTE May 8th!
Then come and join us when the polls close.
ATP in the News! May 3, 2018: Times News, Hendersonville.
Tensions at Early Voting
. We stand up so they stand down!
-----------------------------------------------------------
'Thank You' Volunteers/Poll Watch Parties
NC10





We will host an election night get together from 6: to 10PM on May 8th at Shelton's Pizza Shack. Location is 102 10th St NE, Conover NC, 28613. Pizza and beverages will be provided, and other menu items will be available for purchase.


Amy Evans, NC House 115
Primary Victory Celebration at the Historic Monte Vista Hotel of Black Mountain. 6:30PM.
(828) 669-8870
308 W State St, Black Mountain, NC 28711
Fellow Friends of AMY EVANS for NC House #115:
As you are aware, I no longer have an opponent in next week's upcoming Primary May 8th. I am counting on your support at the Polls on May 8th to defeat our real opponent radical progressive (JOHN AGER)!
Please get in touch with me via my website: AmyEvansNC.com and sign up to volunteer or donate. Thank you.
NC 11: Henderson County


Check out the many letters to the editor for our Sheriff McDonald.
In case you're wondering ... please share this with your friends and
Until May 10th, please continue to check our Facebook pages
here
and
here
and our
Twitter
account for news.
Thanks for your patience.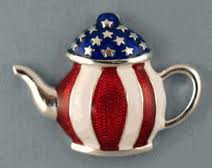 Tea Times resumes May 10th at IHOP, 6PM 229 Airport Road, Arden. Update on Board of Election project only at tea time.
Land of Sky Gun and Knife Show
at the Ag Center: Saturday, May 12th: 9AM - 5PM. Sunday, May 13th: 10AM - 4PM. ATP will have our usual table. Keep buying guns and ammo! Come visit and volunteer to help!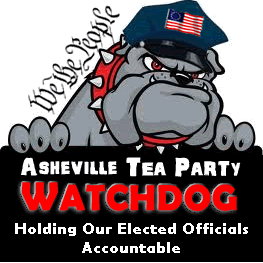 ACTION ALERT! ILLEGAL ALIEN RAPES IN NC IN APRIL
Dear NC Patriots,
Well, here we go AGAIN!
Another month....another child rape report for NC.
Unfortunately April 2018, was a particularly bad month for NC's children.
NCFIRE was able to document 28 illegal aliens who ran up 89 separate charges of child rape/child sexual assault.
Every month, there are many more "suspected" illegal alien child rapes that we can not get confirmation on so, the reported numbers are low.

Many local law enforcement agencies are extremely reluctant to give out citizenship information or they simply do not check the citizenship status of arrested individuals.


The NCGA will begin session on May 16th. That is the date you need to contact your State Representative in Raleigh and demand they put a stop to this nightmare.


If we hold them accountable, they will respond. All it takes is YOU!
Contact your Rep in Raleigh here: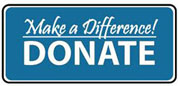 Help us to continue to aggravate liberals and their failed progressive policies while supporting constitutional candidates and sending a message to the gun grabbers.
"The right to bear arms shall not be "infringed.
Donation: 1 for $6. 2 for $10 in person. Or
Also tickets in person ...
Support the 210th National Guard Unit
Henderson, Transylvania, Sylva, & Murphy.
Now through August, 2018 Donations also welcome for shipping costs! Sponsored by WNC Vet Council.

We appreciate your donations and continued support and confidence. Asheville Tea Party a 501c4 non-profit.

Asheville Tea PAC is a state and federal PAC that allows us to support candidates who adhere, in word and deed, the principles and values we unshakably stand by.
Twitter @AshevilleTeaPty
We take no salaries. We are accomplishing all we have set out to do. Not bad for this Tea Party movement being dismissed, derided, and marginalized by the Left and the establishment RINOs. Join the fight. We've much, much more to do in our state, locally, and in D.C.!