We have a Glock 43 Winner! Conor won the gun!
Thank you, Kern for drawing the winning ticket at our Tea Time Meeting on Thursday, 9/20. Congratulations, Conor. You've got a great gun!
THANKS to all who participated. Your support is invaluable.
We have been able to get a majority of our candidates elected. As you know, this nation is in crisis mode. Democrat Socialists have been planning a coup - #SupportKavanaugh, #BuildTheWall, #JimJordanForSpeaker., #RepealObamacare. We cannot let these traitors win. Please vote in November and bring 4 with you who don't normally do. Please volunteer to help constitutional candidates and judges. Be part of the solution to help save our Republic! Thanks!
Our next raffle is underway ...
MPC-RF AR-15 Rifle
Caliber .223/5.56mm
Raffle
1 ticket for $10
3 tickets for $25
Need not be present to win.
Model: R16M4LHRFT
Caliber:.223 Rem. / 5.56mm NATO
Type: Rifle
Action: Semi-Automatic, Gas Impingement System
Capacity:30 + 1- Ships with one 30 Round Magazine (accepts all std. sizes)
Safety: Manual Lever with Indicator Markings on Both Sides of Receiver
Receiver: M4A4 Type Flat Top Upper Receiver
Receiver Material: Forged 7075 T6 Aircraft Aluminum with Aluminum Trigger Guard
Receiver Finish:Hardcoat Black Anodize Finish
Bolt Material: Carpenter 158 Steel
Barrel: 16" M4 Profile, Chrome Lined with A2 Flash Suppressor
Barrel Material: 4150 Chrome Moly Vanadium 11595E Steel w. M4 Feed Ramps
Rifling: 1 Turn in 9" - Right Hand Twist
Stock:6 Position Telescoping Buttstock with Windham Weaponry Logo
Forend / Pistol Grip: M4 Double Heat Shield Handguards / A2 Black Plastic Grip
Rear Sight: Diamondhead Rear Flip Sight
Front Sight: Adjustable Height Square Post in A2 Standard Base
Packaging: Hard Plastic Gun Case with Black Web Sling & Operators Manual
-------------------------------------------------------------------------------------------------
All firearms ownership/purchase rules apply.
To successfully qualify for receipt of firearm, winners and purchasers must pass all applicable background checks including the (NICS) national background check.
Must be of legal age and must be a resident of a state where the weapon is legal.
Entrant is responsible for knowing the regulations in their state and will be responsible for any shipping and transfer fees. No sale to CA, Puerto Rico, Virgin Islands (Gov't run by evil socialists who trample all over your 2A rights. Our suggestion: Move!)
Firearms dealer will only ship to another licensed firearms dealer for transfer.
Any winners unable to qualify to receive a gun will be disqualified from the contest and will not be refunded any donation made. In this case, another winner will be selected.
Draw at We Read the Constitution Event, 2019. Details TBA.
Proceeds help us to #DrainTheSwamp and elect Constitutional candidates and judges!
--------------------------------
Reminder: NO Tea Time This Thursday, 9/27. We are just getting back from DC. Resumes Thurs 10/3 at IHOP at 6PM 229 Airport Road, Arden.
Saturday/Sunday Oct 6 & 7
:
Land of Sky Gun and Knife Show, Fletcher
. We will be there with the AR-15 and the
AR-15 gun tickets
, slate of candidates for November, Constitution Event flyers, sign ups to help get candidates elected. Campaign materials too. #MAGA hats and We The People, We're Back hats and shirts. More. Thanks!
Update on We Read The Constitution Event re-scheduled for 10/13/18 at Jackson Park. Our newest guest to add to our day is Lady Liberty and Justice! Don't miss her, thehe GOP Elephant and ShBoom!


REMINDER: Still a few seats left on the Wal Mart Hendersonville Bus. Board the bus no later than 10:30PM on Tuesday, Sept 25th. Bus rolls out promptly at 11PM. We're not waiting.
Sign up by Monday, 9/24 at jane@ashevilleteaparty.org with your name, cell phone, county or call Jane at 209 986 3845.


Also, please sign up for the complimentary
FreedomWorks buses to DC on Wednesday, Sept 26th.
Want the Wall? Want repeal of Obamacare? How about no amnesty, de-funding Planned Parenthood?? Trump agenda -WE THE PEOPLE - is thwarted by Ryan, McCarthy, and the swamp RINO's who are paid off by their special interests - Chamber of Commerce. Business Round Table, and the Koch Brothers for starters. Join us!
--------------------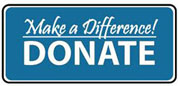 RAFFLE UNDERWAY AR-15
1 ticket for $10.00
3 tickets for $25
See
here
for details and tickets
MAGA hats are now available. Donation $15.00. Available at Tea Time or make arrangements with Jane. 828 692 3117 or email
Jane@AshevilleTeaParty.org

We appreciate your donations and continued support and confidence. Asheville Tea Party a 501c4 non-profit.

Asheville Tea PAC is a state and federal PAC that allows us to support candidates who adhere, in word and deed, the principles and values we unshakably stand by.
Twitter @AshevilleTeaPty
We take no salaries. We are accomplishing all we have set out to do. Not bad for this Tea Party movement being dismissed, derided, and marginalized by the Left and the establishment RINOs. Join the fight. We've much, much more to do in our state, locally, and in D.C.!